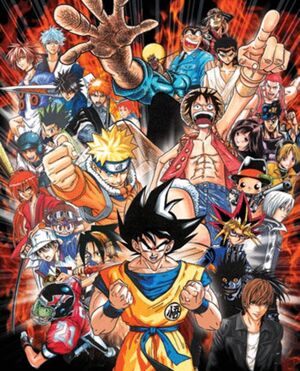 Welcome to the A/M/M Database
Edit
Welcome to the wiki. This wikia is dedicated to profiles of Anime,Manga and Mahnwa characters, series and such (things such as video games are permited when the franchises encompases more than just anime or manga, and actually makes other things such as video games canon), it is in a fair try to analize power between diferent verses in an impartial manner. It will start with profiles on protagonists, to series overall power measurement and then whatever comes next, at this moment there is no mahnwa (korean manga) featured on the site yet, but it (hopefully) will, eventually. Take this important note, that this site does not work on hyperbole claims, and if something is deemed as hyperbole, it has to be provable as such thing.
Describe your topic
Edit
Write a description about your topic. Let your readers know what your topic is about and add some general information about it.
Latest activity
Edit
Talk:Naruto Uzumaki
new comment by President35JFK

| | |
| --- | --- |
| Comment: | How is he city? I would say moon buster |

Talk:Verse tier list
new comment by A FANDOM user

| | |
| --- | --- |
| Comment: | I'm curious because the Low-High Tier is the lowest with planet busters and it says Middle Tier has City busters. Does this mean the High-Mid Tier... |

Talk:Verse tier list
new comment by A FANDOM user

| | |
| --- | --- |
| Comment: | How often is this updated? Just Curious. And what are the destructive ranges of each tier, such as kilometers or miles |
Ad blocker interference detected!
Wikia is a free-to-use site that makes money from advertising. We have a modified experience for viewers using ad blockers

Wikia is not accessible if you've made further modifications. Remove the custom ad blocker rule(s) and the page will load as expected.